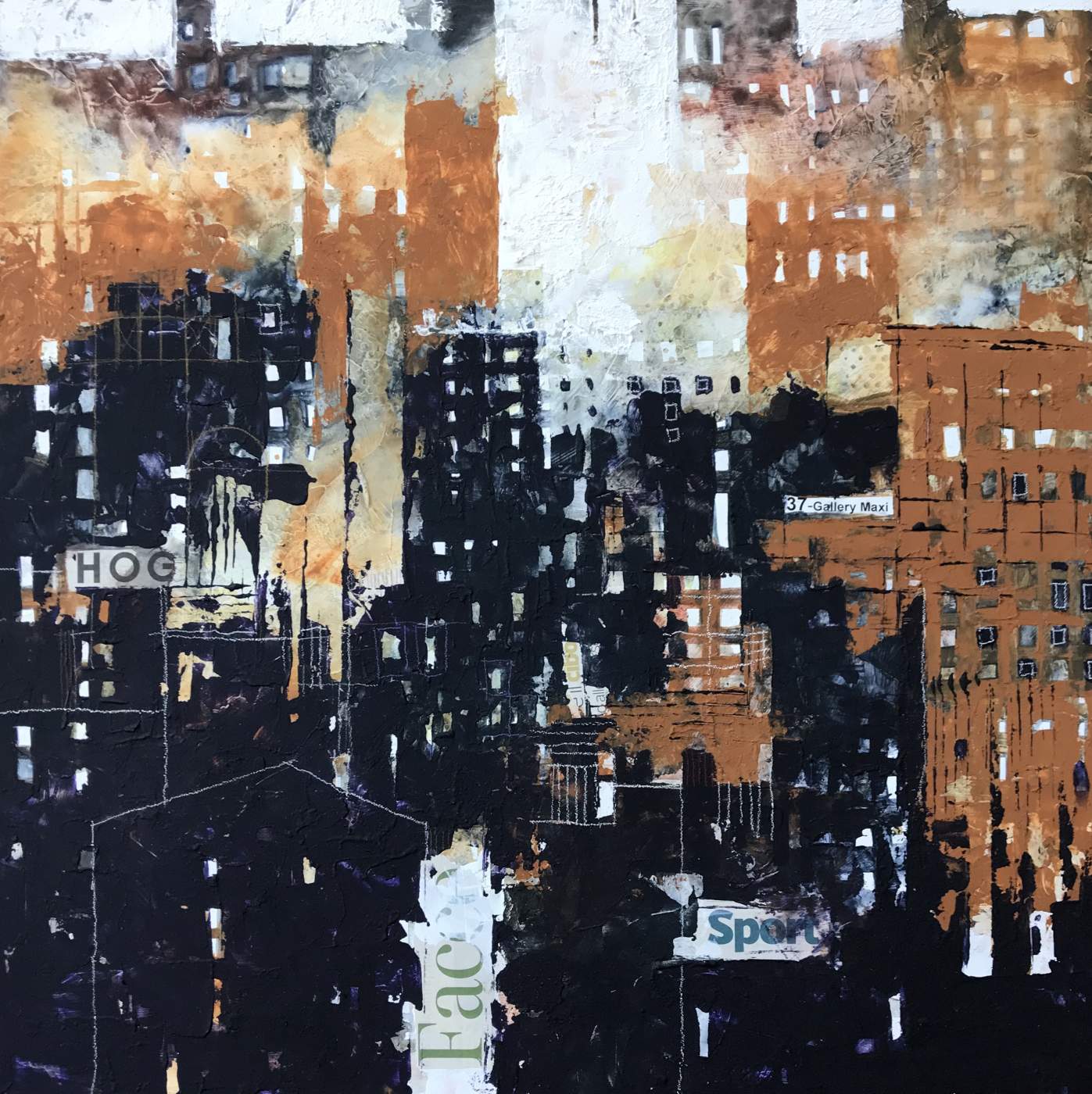 17 Apr

Artist Of The Week: Alessandro Andreucetti, Sky-Scraping Style
Alessandro Andreucetti's imaginative urban landscapes and impressionistic olive branches were made in the attic of an unused prison in San Gimignano, Italy. One can only speculate on the thoughts that ran through the minds of bygone Italian inmates, but it seems unlikely they would predict the artistic pursuits that would eventually take place overhead. Considering the building's past, it's not surprising that – after a belabored journey up many steps – Alessandro finds himself in workplace of silence and solitude.
That the building has a past life is incredibly fitting. Alessandro's paintings, capture the flux and change of the city over time. The buildings and streets – like the colors, forms and texture of his paintings – mere retainers. The city is built by the emotions, experience, and perception of its inhabitants. One man's prison is another man's studio.
Fantastic Cities: Gallery Maxi (20″ x 20″) by Alessandro Andreucetti, mixed-media artwork
"I am very interested in the architectural aspect of the city," says Alessandro. "I am interested in surfaces with fascinating textures, where time has printed indelible footprints –where invisible, but real, thousands of human lives flow."
As Alessandro suggests, the abstract shapes the concrete. Alessandro asserts this viewpoint visually through his painting style, which combines impressionism and expressionism. He paints quickly and deliberately –even "violently," as he puts it. Alessandro is after the way things feel, not the way they look. In this way, his paintings become a visualization of abstract shaping concrete.
La Citta Sale (27.55″ x 27.55″) by Alessandro Andreuccetti, mixed media artwork